Rich Fillmon is presently serving His Kids, Too! as Assistant Director. He holds a degree in Communications from FSU. Rich has traveled to Ukraine over 15 times, and his interests range from donation collections, fund raising and awareness of the plight of orphans in Ukraine, to teaching teens at the Bible camp, and providing mentoring relationships for several orphan boys. Rich also is the 'man behind the Santa beard' that hand carries the Christmas boxes to thousands of orphans each Christmas. He is the husband of Teresa, and a great dad to Dallas, Lydia, Haley, James and Alla.
Teresa Fillmon, founder and Executive Director of His Kids, Too! has been traveling to Ukraine since 1998, but has been serving the needy since 1986. She has a B.A. from USF and owns 3 local businesses in Tallahassee. Coupled with her husband and 5 children, her passion is helping orphans in Ukraine, and that encompasses most of her free time. When she is not in Ukraine working on the numerous projects to benefit orphans, her time is spent fund raising, shipping donations, visiting with impact partners and volunteers for the charity; assisting with adoptions, and advocating for adopted children in the state of Florida.
director@hiskidstoo.org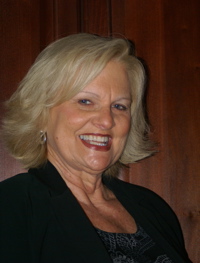 A resident of Paducah, Kentucky, Jayne Crisp is a member of Reidland Baptist Church where she is a Sunday School teacher, church organist, small group leader, and Chair of the Scholarship Committee. Currently she is Chair of Heartland CARES, Inc., an HIV/AIDS Clinic serving western Kentucky and southern Illinois. A CPA, she retired as Executive Director of a regional education service agency in June 2006 and is an adjunct college instructor and consultant/trainer. Her first trip to Ukraine was in October 2007. Her interests lie in grant writing and financial management for His Kids, Too! She has two adult daughters; one is completing training to become an elementary teacher, and the other is a physician/surgeon.
Walter Steely traveled to Ukraine to volunteer at the Summer Bible Camp in 2004 and again in 2005 and 2007. He also traveled Fall of 2005, Fall 2006 and Fall 2007. Walter's love for children and widows in Ukraine has encouraged others to make a difference in the lives of those in need. Walter is committed to bring awareness of the plight of orphans to all he meets. Walter's wonderful wife Jane, has been instrumental in shipping, jeans, Christmas gifts and personal care bags, along with embroidering the lab coats/vests with the His Kids, Too! logo for distribution in Ukraine. You can contact Walter at waltersteely@bellsouth.net
Denis Lapin is a native Ukrainian born in Donetsk.  He is a graduate of Sunset school in Donetsk, and from 2001 – 06, was a full time preacher.  In 2004-2005 he created and pastored the Church of Christ congregation in Kirovsky area of Donetsk.  From 2001-03 he was the publisher and editor of the "Christian News." and in 2006 wrote and published a commentary on the book of Daniel.  Additionally he is published in the popular magazine, "Donbas best UA".  He presently is employed at Blagovest outreach center, and is a student of Philosophy and religion at a University in Donetsk.

Denis plays an active role as the liason between government officials and His Kids Too! charity status in Ukraine.

Denis is the husband of Oksana and they have 3 wonderful children.

The Fillmon Family
His Kids, Too! Executive Director, Teresa Fillmon and Director of Communications: Rich Fillmon
Hear Rich Fillmon teach: "Do People Really Matter?" 2007-02-04
"As long as one child is hungry, our life will be filled with anguish and shame."
Elie Wiesel