Dad and daughter deliver gifts to Ukrainian children
By: Teresa Fillmon
Tallahassee Democrat Northeast Chronicle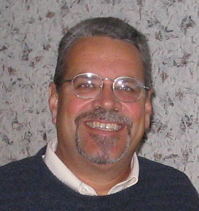 Several orphanages in Ukraine had two unlikely visitors over the holidays.
Under the direction of the local charity His Kids, Too!, Tallahasseeans Rich Fillmon and his daughter, Lydia, a Lincoln High School senior, flew to Ukraine on Christmas Day for a two-week stay in the eastern Ukrainian city of Dzerzhinsk.

Hundreds of Christmas boxes from six states, valued at more than $8,000, were waiting to be distributed when they arrived. Hundreds of Ukrainian orphans received these goodie-filled boxes, their only Christmas gifts.
In September, His Kids, Too! will be collecting boxes to send to orphans in Ukraine for Christmas. Contact the organization for more information at 524-5437 or view the Web site at www. hiskidstoo.org.